Posts: 40
Site Admin
Here's my alternate install location for the CB and remote box. I didn't like the idea of installing the CB in the storage box because the box is always being used for other items when I'm driving and also you need to look down to grab the CB. I wanted something that was right in front of me.
NOTE: You will want to wrap the cord with fabric where is hits the plastic, the crappy silver paint wears off from the rubbing.
Items used:
Cobra 75WXST Remote CB & Weather Radio (75WXST)
Garmin Suction Cup Mount for the StreetPilot C510 and C550 (010-10747
http://www.amazon.com/gp/product/B000F7857S/102-1840714-5946560
5 - long black zip ties
1 - short black zip tie
1 - Wirthco 30103 Tapa-Circuit- Mini
http://www.amazon.com/gp/product/B000CQI22K/102-1840714-5946560
Garmin mount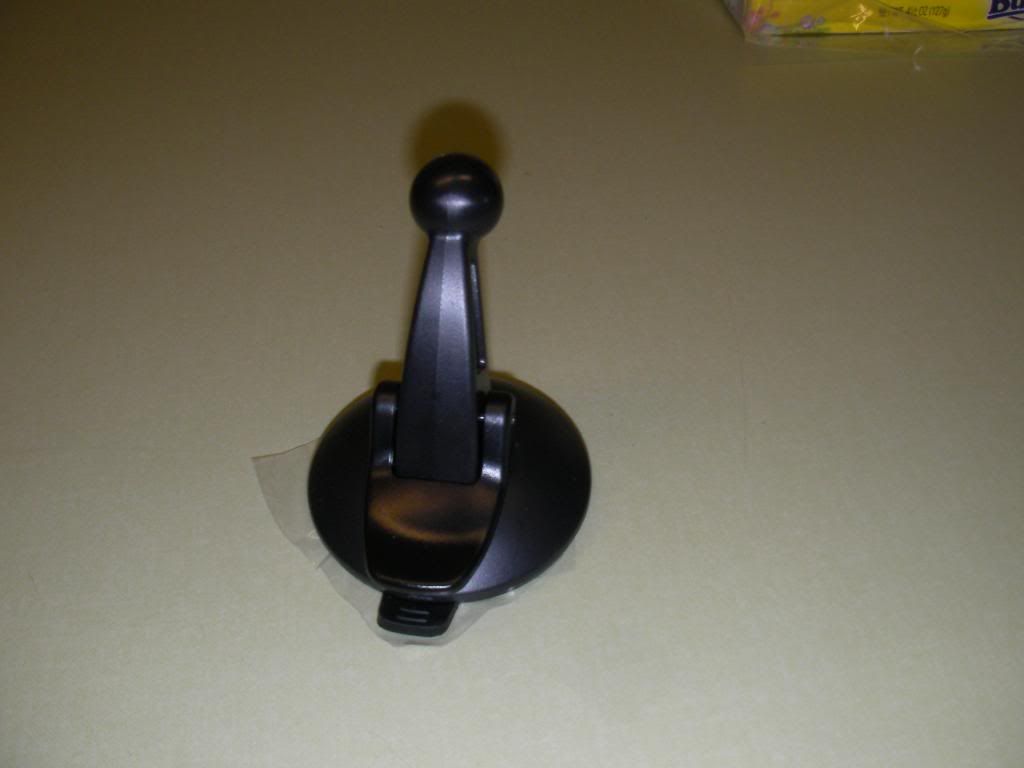 I used the small zip tie around the ring and a larger zip tie for hanging. I may at some point buy some wire and bend it to the exact shape I want, but for now this will do.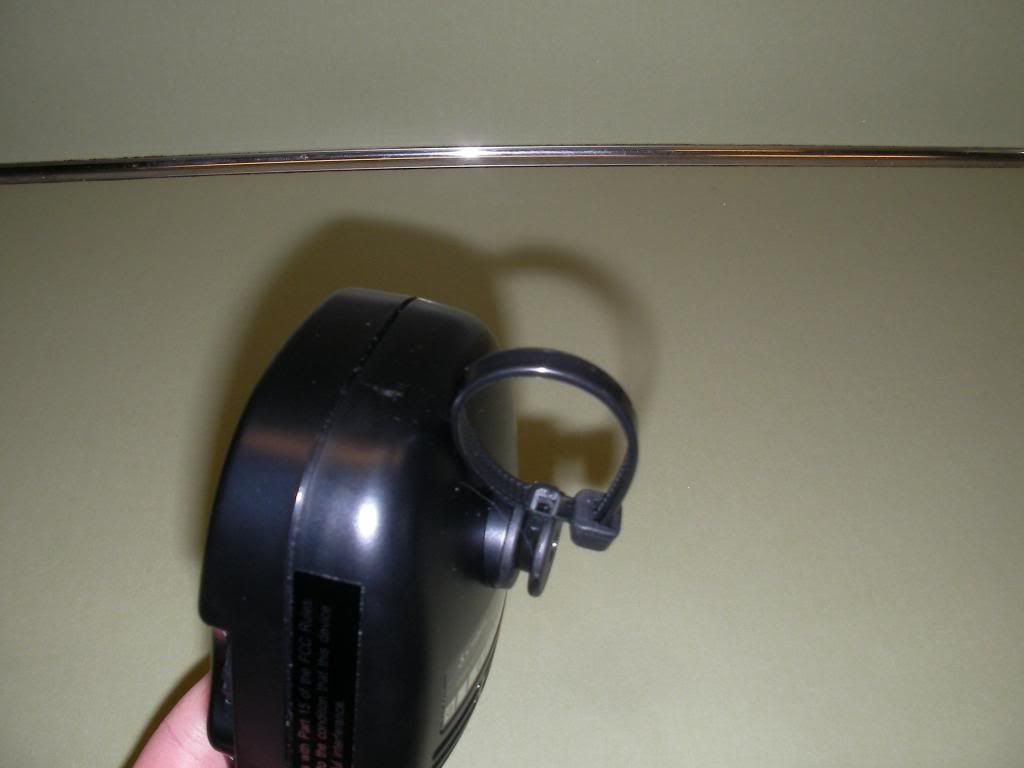 Location to mount remote box, metal housing for the brake pedal arm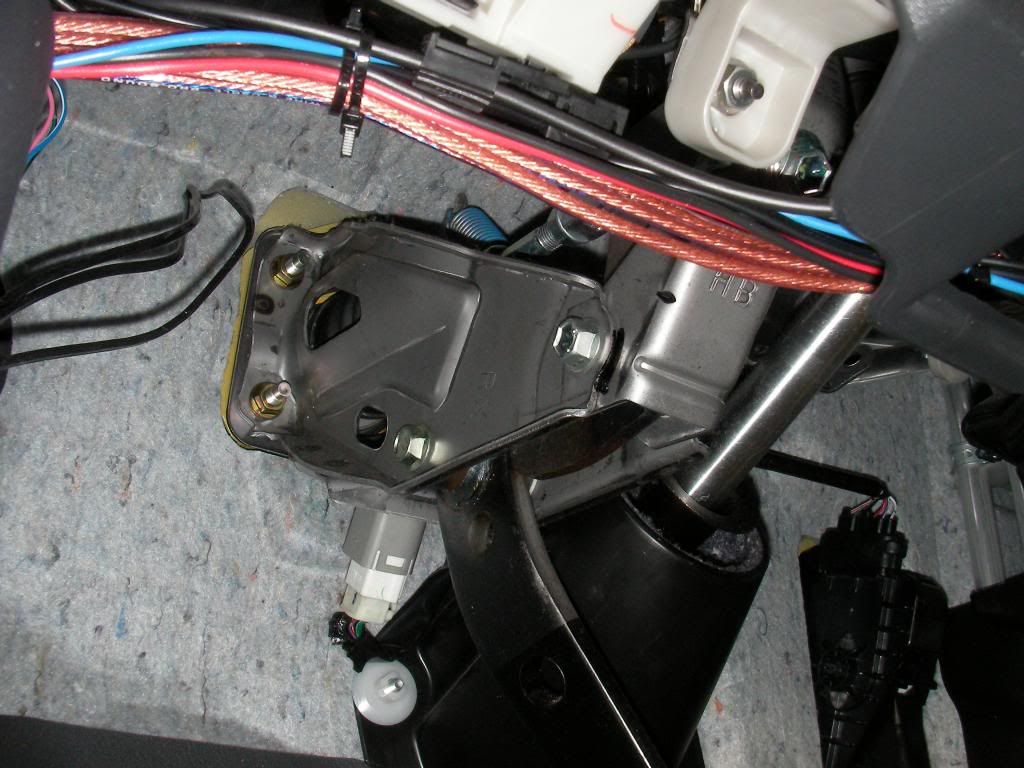 The remote box mount with 2 zip ties zipped together around each side.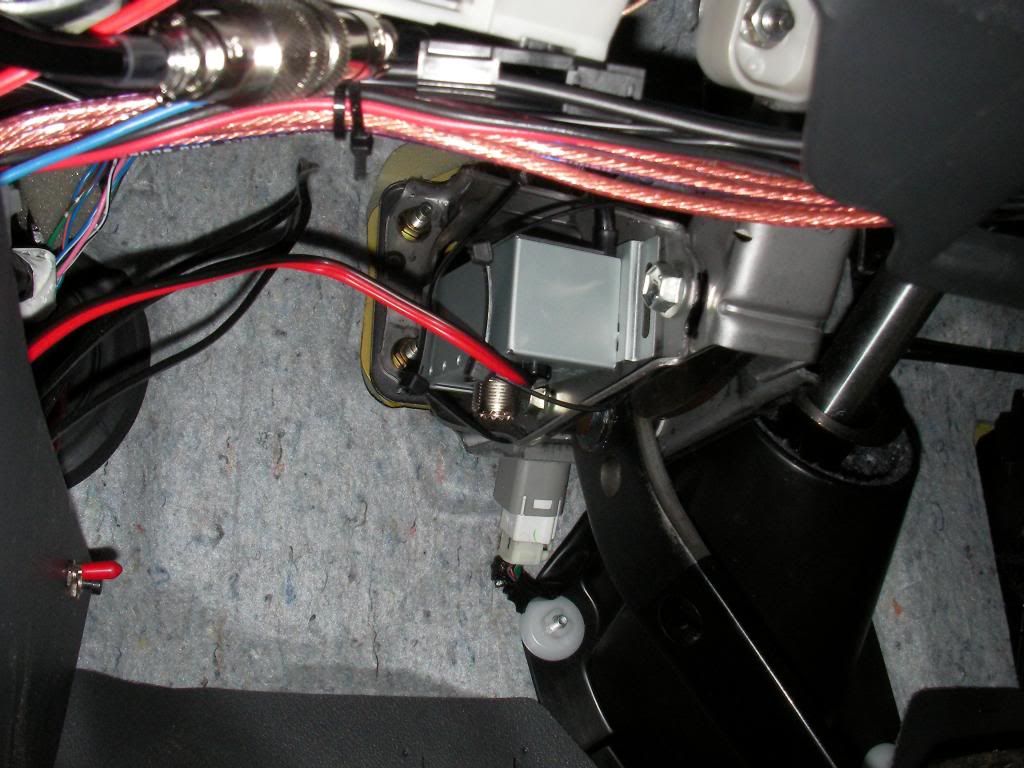 Now you need to wire the box to the FJ. Connect the positive to the mini fuse tap and plug into empty fuse slot in fuse panel.
To connect the ground, follow these steps.
Remove the kick panel along the door, pulls up.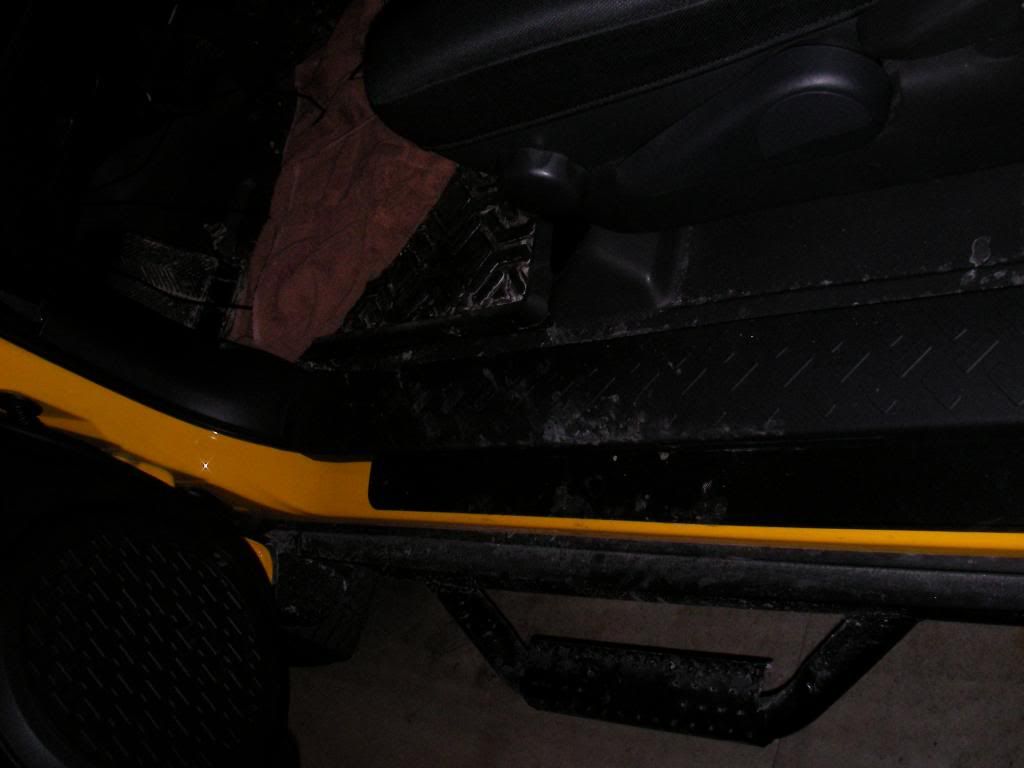 Remove the dead pedal, slide your fingers behind the top, grab and pull towards you.
Turn the plastic screw that was under the dead pedal, towards the left, pop off panel on left.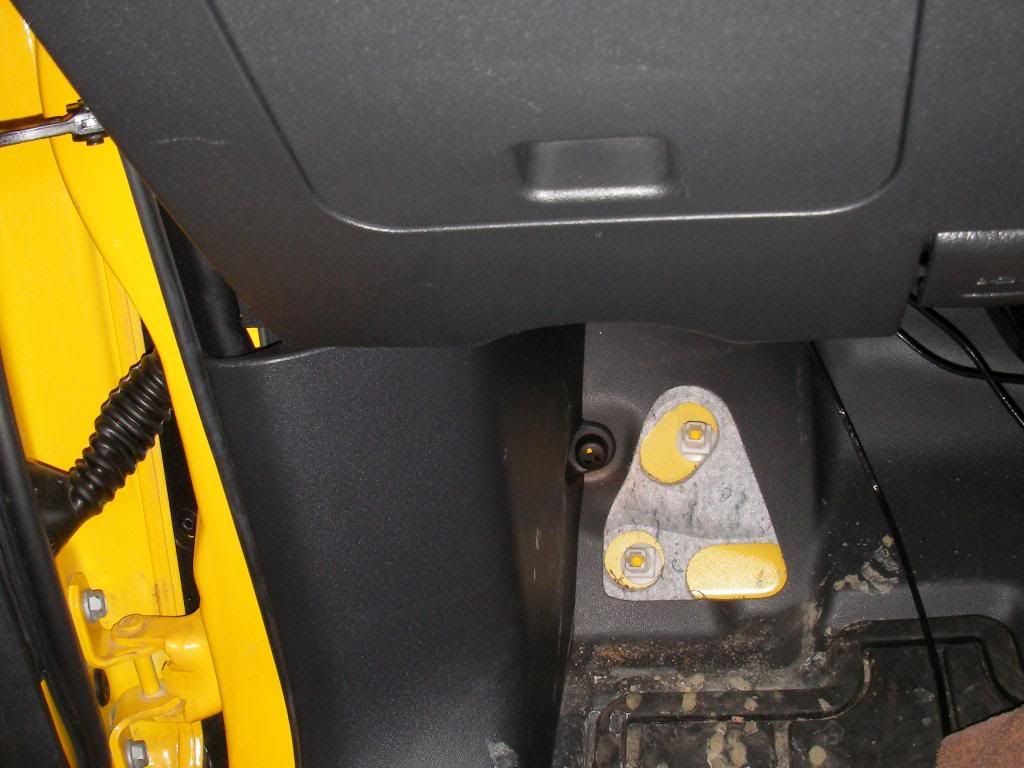 The ground point is under the mess of wires.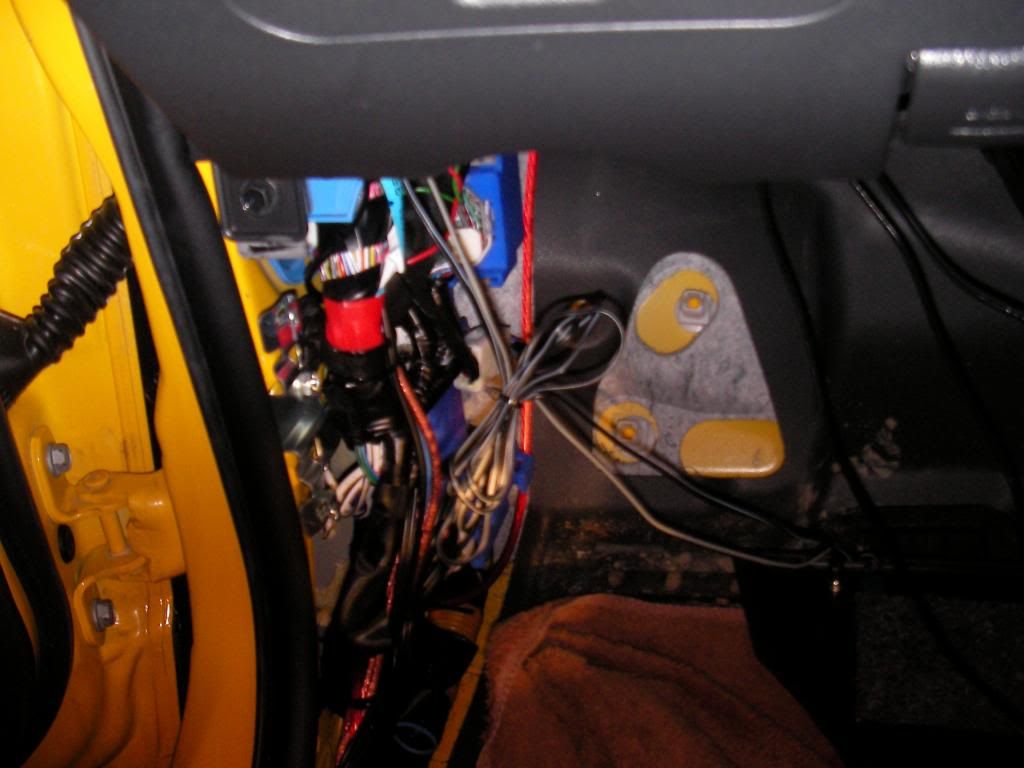 Ground point (the bolt)
Attach a U connector to the neg wire, loosen the bolt, slide the connector under the bolt and tighten the bolt. If you do not have a U connector, snip a ring connector and bend it into a U.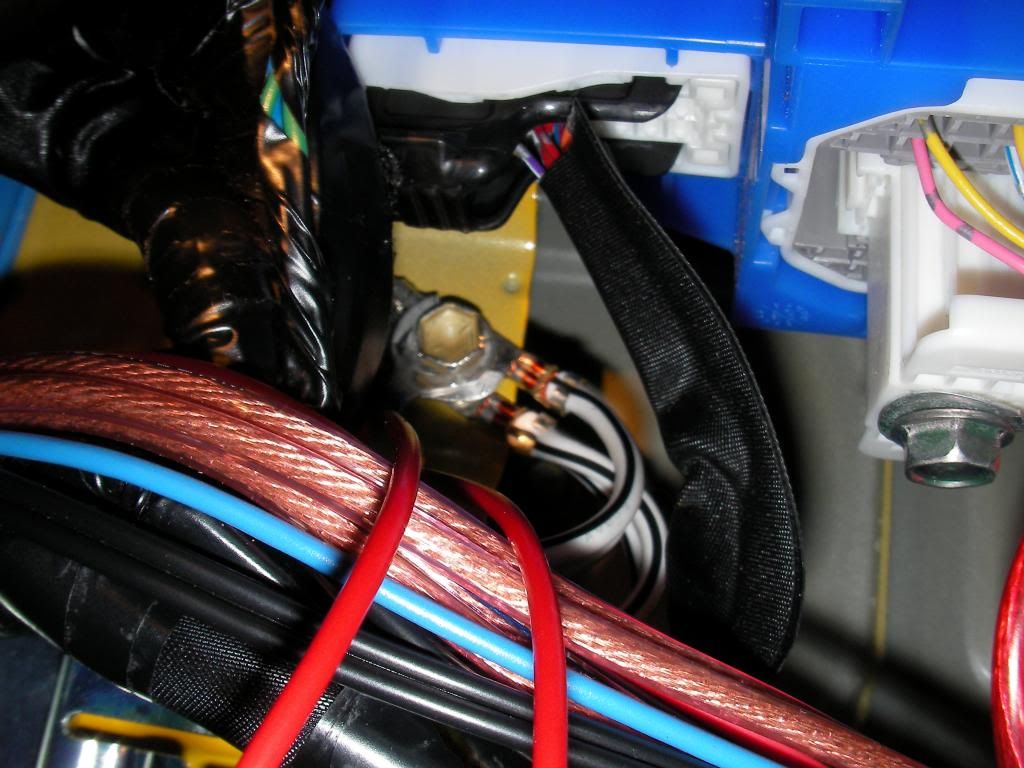 Attach the Garmin suction mount to the FJ.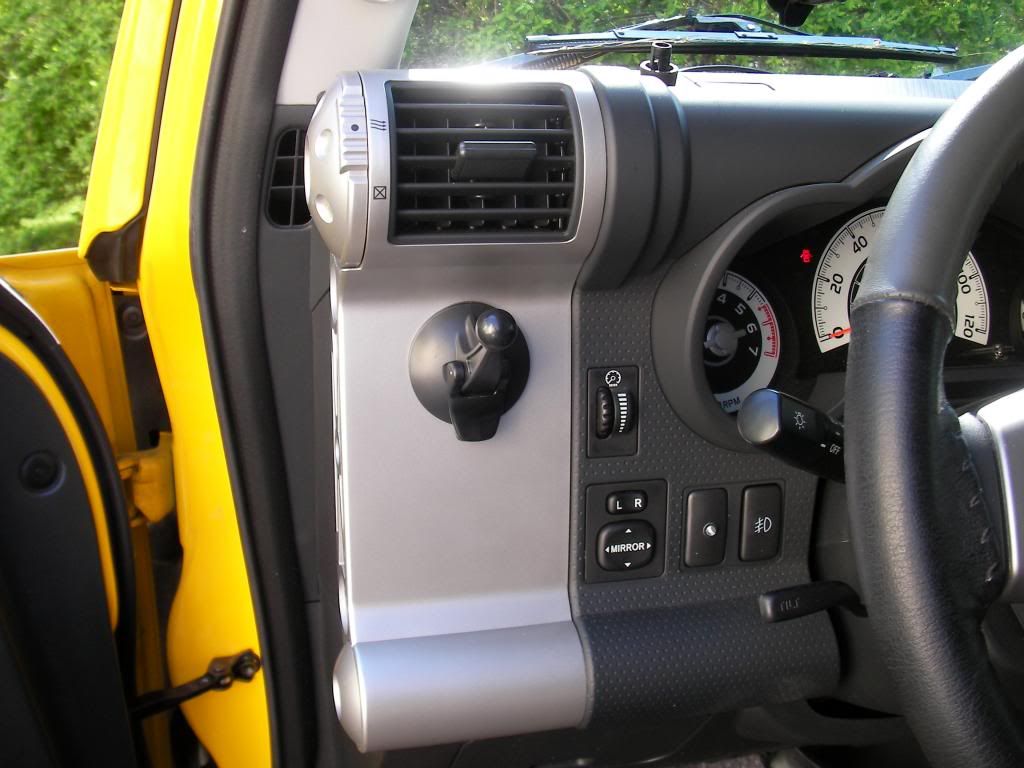 Finished